Water Coolers – Mains Connected and Filtered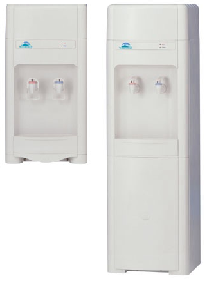 $12.00* per week
The ACW1500 Series water coolers are Australia?s number one selling, mains connected and filtered, drain free units. Preferred by the filtration industry because of their build quality, reliability and their huge, 12 litre cooling reservoir, they provide a cost effective means of supplying Cool & Hold or Hot and Cold water without the hassle of storing and changing spring water bottles.
Mains pressure and filtered water cooler
Available in Cool & Cold or Hot & Cold
12 litre cold-tank capacity
Child resistant safety tap for hot water units
Matching cup dispensers available
Bench Top versions also available
Dimensions:
- Floorstanding: 310mm (W) x 320mm (D) x 1040mm (H)
- Benchtop: 310mm (W) x 320mm (D) x 630mm (H)
* All prices exclude gst.