WL2500 Series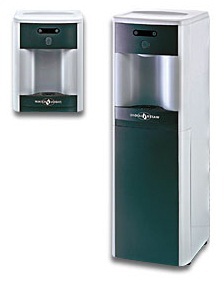 $18.00* per week
The WL2500 sets the standard in mains connected and filtered water coolers. Elegant design using international standards for components, technology, and quality controls ensures the WL2500 delivers premium ambient, cold and extra hot 97? water. Maximum hygiene levels are achieved by patented "in-tank UV technology" ensures 99.9% reduction of bacteria combined with concealed water outlet and remote button operation to drastically reduce the likelihood of human cross-contamination.
Mains pressure and filtered water cooler
Available in ambient/cold or hot/cold
Extra hot feature to 97?
4 litre cold-tank capacity
Patented "in-tank UV technology"
Bench-top versions also available
Dimensions:
- Floorstanding: 345mm (W) x 365mm (D) x 1020mm (H)
- Benchtop: 345mm (W) x 365mm (D) x 485mm (H)
* All prices exclude gst.