Boiling Water Units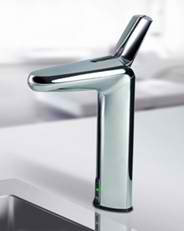 The Hydra Master is the latest innovation in Under Bench Hot Water Drinking Water System, the ultimate timesaver and convenience for instant filtered boiling hot water seamlessly at a touch of a button.
It provides unsurpassed quality in the delivery of boiling hot water for commercial, industrial and domestic application, and can incorporate any number of chiller configurations to provide both boiling hot water and refreshingly chilled water on tap.
Its exclusive modern compact design combines advanced and contemporary technology with seamless construction that to create a heavy duty but stylish drinking water system.
With a myriad of functions designed for convenience, flexibility and efficiency, the Australian Made HYDRA MASTER is the Number One choice in under bench hot water drinking water systems.
---

The Supaboil – SB Series is a world class product combining contemporary styling while
delivering exceptional performance. This stylish, fullyautomatic, extremely compact,
high performance dispenser boasts a durable,
easy clean one piece casing. Hygienically sealed, with no unsightly louvers, the
Supaboil will complement the decor of any kitchen or office fitout. With the full
electronic controls, which manage all the functions of its operation, from temperature
control, automatic water replacement, through to maximising energy efficiency with
our unique feature, you will enjoy the convenience of
boiling water on demand 24 hours per day, 7 days a week.
Combine this with Supakwiks Supasilent Standby Operation, which means
that you no longer have to put up with the periodic noise of the water being
re boiled when the unit is not in use and you can see why the Supaboil is fast
becoming the number one choice.
Supasilent Standby Operation
Full Electronic Controls
Hygienically Sealed
Food Grade Copper Storage Vessel
Energy Efficient
Extremely Compact
Element Power Management feature